TeamPatient Help: Profile picture
Your Account
My Profile: Profile picture
Login » MY ACCOUNT » My Profile: Profile picture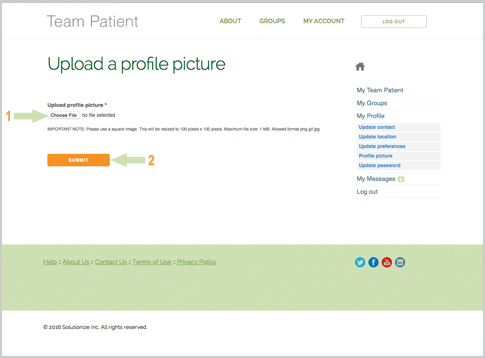 Complete your presence in the TeamPatient Community!
1. Upload your profile picture with the following specifications:
Any of the following formats: .png, .gif, .jpg, .jpeg
Max file size: 1 MB
We recommend that the picture be a square in order to avoid image distortion when the file is resized to 100 pixels x 100 pixels.
2. Submit.