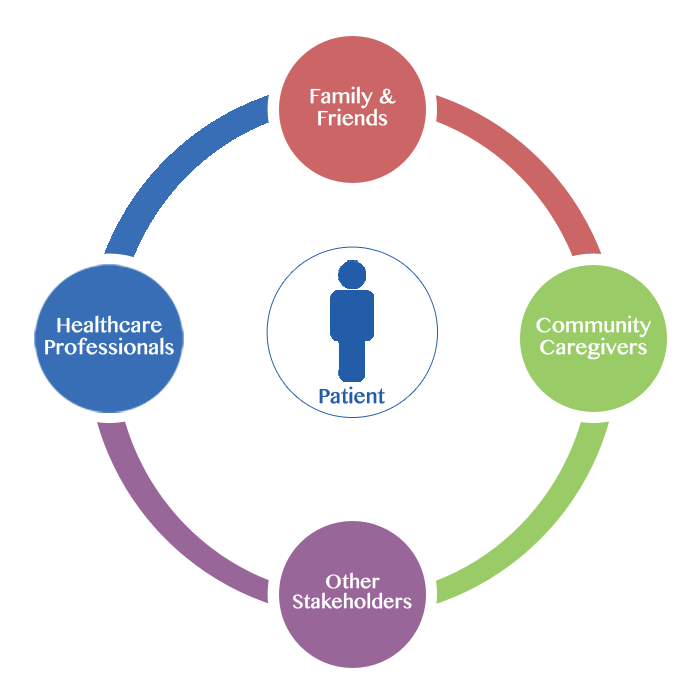 TeamPatient takes patient-centered healthcare to the next level, as the first in dynamic coordination of care. It enables everyone involved in the patient's care process - the patient, healthcare network teams, family and caregivers - to coordinate the care from their perspective, and in real-time.
TeamPatient is especially valuable for complex conditions, which are usually information intensive, involve comorbidity and multiple providers, and increasing time pressures.
---

GROUPS
Create groups to address the different needs in your care - e.g. treatments and medications, visits and tests. Invite members of your family, caregivers, and medical team to join the appropriate group so they can get involved. Groups allow you to communicate with your team and share documents as needed. Members of a group get notified of any updates, such as new conversations, documents, files and entries in the calendar.

TO DOS
Manage your tasks, appointments, and other activities relevant to your care, for each group by adding them to the group calendar. Members of your groups will have a common view of what's completed and ahead for them to coordinate and plan accordingly. A consolidated view of the entries from the different groups is available to you as needed. This helps you a great deal in your care coordination.

DOCUMENTS AND FILES
Organize and share documents, videos and other resources and share them with your groups. For example, use this capability to prepare for doctor's visits. You can also share documents, such as test results, with your doctors, specialists, nurses and their extended team as needed.