TeamPatient Help: Create account
Your Account
Create account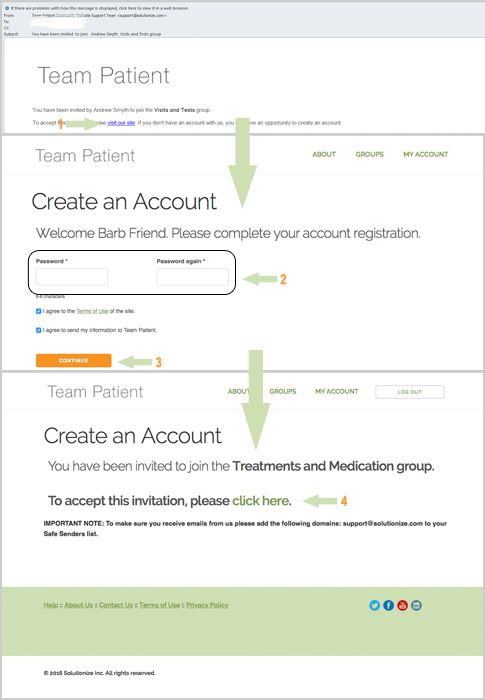 You will receive an invitation email to join a group:
1. Click on the link on the email. This will take you to TeamPatient site.
2. Create a password. Passwords must be at least 6 characters, alphanumeric.
3. Click on "Continue" to go to the next step.
4. Accept the invitation by clicking on the link provided.
---